A first time for everything
This weekend, I've been soaking up the beautiful sights and sounds of the Ludlow English Song Weekend. This is a real celebration of music setting English-language texts, with a strong emphasis on Anglo-American connections this year, including a fantastic concert last night of Whitman settings by a huge range of composers, brilliantly programmed by Iain Burnside and interspersed with readings of Whitman's poetry by Alex Jennings. The audience is friendly and passionate about their chosen repertoire, the views are breath-taking, the musicianship of the highest order. And an established part of the festival is a competition for young composers to write new English songs. On Friday afternoon, Tarik O'Regan ran a workshop on these new pieces, and yesterday we were treated to the first public performances of the finished works.
In introducing these pieces, Tarik reminded us all of something that, dealing largely with historical repertoire in the classical world, it is all too easy to forget: quite simply, that everything was performed for the first time once. Such premieres could be fraught or straightforward, terrifying or uncertain, met with wild enthusiasm or the cold shoulder. But there would be no chance to experience the Earth and Air and Rain cycle, no On Wenlock Edge, none of the astonishing Whitman settings by Hindemith, Stanford, Kurt Weill, Frank Bridge, Ivor Gurney… without a first hearing. That moment of truth when a work is first presented to a public, in sound and then in print.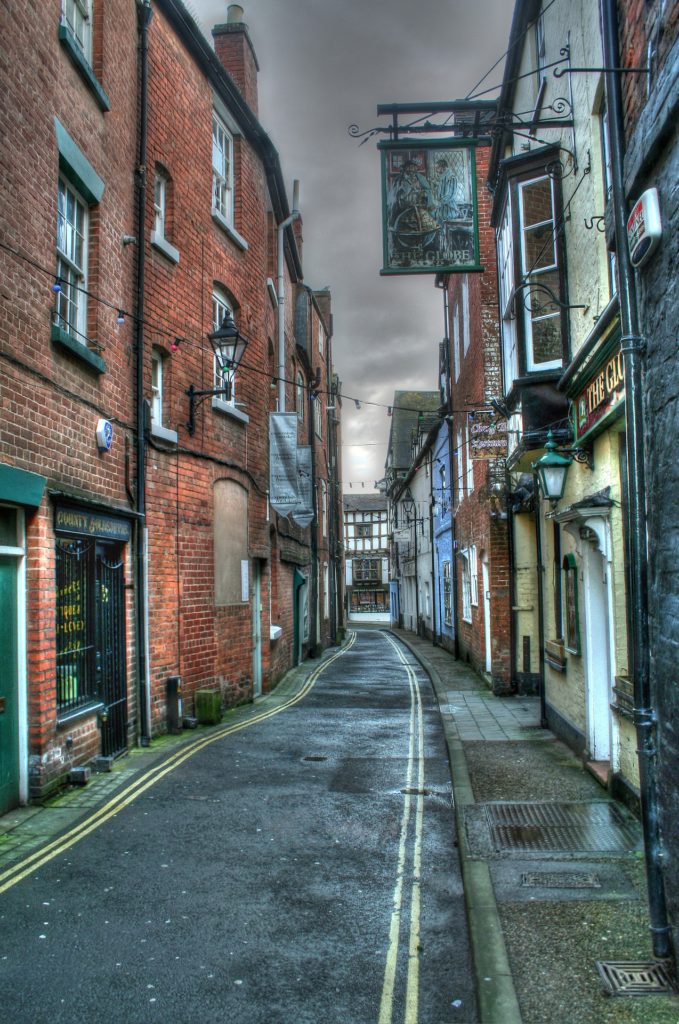 The great advantage of a festival as inventively programmed as this is that quite a few songs, spread over the course of the weekend, were pieces long ago composed which were entirely new to me and, I think, a reasonable percentage of the audience. So the number of 'first hearings' for the listeners, if not so many of the composers, has been substantial. This is always exciting, to encounter familiar words reconceived in music – for example, Housman settings by Martin Bussey, Peter Pope and Erik Chisholm, which I had never come across prior to Peter Parker introducing them as part of this weekend. We also heard two world premieres yesterday: a setting of Whitman by Philip Lancaster, and Tarik O'Regan's Hold this City All Night to poetry by Alice Goodman. There is a thrill in knowing that you are among the first to hear such new music, to observe the performers conjuring their realisation from a pristine score and conversations with the work's creator (no opportunity to listen to 'best' recordings for hints and tips, no models or old annotations on long-worn scores to rely on). And perhaps things will subsequently change, perhaps the composer will use the practical experience of hearing their music live, in concert, as a testing ground leading to further refinements and adjustments. In the case of the two pieces we heard yesterday, I rather hope they won't – both were beautiful, and very successful, as far as my ears could tell.
Another topic that we have touched on in some of the panel discussions this weekend is, inevitably, the reaction of poets on having their words set to music… and the responsibility a composer has to the text they choose. Or, indeed, whether there is actually any particular responsibility. Plenty of song composers – well-loved, hugely admired song composers – have chopped, reordered and in places rewritten some extremely famous poetry for their own musical ends. The poem, of course, provides the inspiration for the song in the first place. But is it then the duty of the composer to adhere rigidly to the text as it stands? Tarik, Philip and I spoke briefly yesterday about the similarities and differences between libretto writing and poetry – the inherently collaborative nature of the one, the usually solitary nature of the other. And plenty of the songs we've heard this weekend have involved, at the very least, selective editing of a well-known text. (Alas, we've had no time to get in to the question of what a composer is up to when he or she concocts a narrative cycle by selecting a few key poems from, for example, A Shropshire Lad.) Personally, I rather feel that it is the composer's right to mess about with the words if they wish to, because whatever they ultimately make, even if they follow the poetic construction of the original to the letter, will not be the poem – it will be something new, because it will be a song. Schubert would be in serious trouble, anyway, if this were not the case. And what an amazing prospect that opens up: that not only, as Tarik says, is every musical work a thing that is heard for the first time, but also that every new setting of a poem, even a very familiar one, is also a means of hearing those words for the first time. A single verse can provide a multitude of firsts. And that, after all, is the richness and beauty of song.