Speak for yourself
In the early 1990s, as I finished primary school and got ready to take on a new uniform and a new place to start my senior education, I spent several years learning Latin. I was already speaking French, and had been learning it since I was pretty young; but in the final year of my (yes, private) primary, we were also presented with the Cambridge Latin Course Book One. Since I repeated the year – because I was too young to go to secondary school due to the fluke of when my birthday landed in relation to term dates – I actually got all the way to the end of the book, and poor old Caecilius and the rest of the family got finished off by the eruption of Mount Vesuvius. Between that and completing the first volume of Tricolore, I made it to senior school with a fairly decent underpinning of two languages beyond my native tongue, and took up German a couple of years after that. My German is still pretty fluent. French tends to get stuck somewhere behind German in my brain, so takes a bit of mental digging to get to, and my Latin is patchy at best (though I did manage to keep it up, thanks to a school club, and did GCSE years later). So all in all, me and foreign languages get on pretty well.
Why am I telling you all of this? Because on Friday, I stumbled across an article in the Guardian about how pointless it is, apparently, to learn languages. They're all about measuring and easy assessment, according to Simon Jenkins. Everyone in Europe speaks English, after all! So who needs to waste hours memorising irregular verbs and whether you should be der, die or das-ing any given noun?
This is baffling. I mean, truly and utterly, devoid of logic and reason, baffling. I thought about having a little rant on the subject of colonialism, and how closely this comes to the 'shout and speak slowly and Johnny Foreigner will understand in the end' theory of international communication. I wondered about mentioning that thing where we're, ya know, currently exiting Europe and that doing so whilst effectively implying that we don't need their silly tongue-twisting languages as well might not been seen as the most mature and politic of approaches. Instead, I'm simply going to take to bits Jenkins's final paragraph. Then you can decide for yourselves if you think his article is as crackers as I do. Here it is:
Germany is Europe's most important country of our day. Teach its history, revel in its culture, analyse the strength of its economy. Visit its cities and countryside – and see how much better they are planned and protected than ours. In comparison, learning Germany's language is not that important.
Right, ok. Who can tell me which school subject (prior to A-levels) covers the German economy. Anyone? Exactly. None of them. And how many schools do we think are going to lay on trips for their pupils to 'visits its cities and countryside'? Actually, whilst those with the means – schools and indeed parents – might well do this, the schools will most likely have been able to plan such trips under the auspices of a language visit. And we're not allowed to do those, are we? Because languages are pointless. So let's try again. History. We definitely learned that when I was small. Of course, Germany featured largely as the aggressor in two major world wars and… yeah, actually, that was pretty much it. We didn't study Napoleon. We didn't talk about Victoria and the German-British royal family. Unification was covered at A-level, I think, but I didn't do history A-level, so I didn't get any of that. Or anything about German artists or architects in our art lessons. German music was pretty much the only place where German culture turned up outside of… well, German classes.
And what about those German classes? You know what? They were brilliant. We learned the language, of course. But we also learned about the structures of German society, watched local news reports, discussed recycling and nuclear power as hot topics in the German political world when I knew precious little about their significance in Britain, spoke about East and West German unification, studied poems and books and the names of famous Germans of the last few hundred years. Since I was already busily playing the piano as a soloist and accompanying singers, I used to take along Lied texts to ask my German teacher to help me translate them. (And in the German lessons themselves, we sang catchy, ridiculous songs that are still lodged in my brain to this day, and have proven endlessly useful when I'm trying to remember certain grammar and vocabulary.) At A-level, we watched German language films about the resistance during the Second World War. We didn't just learn the language: the language was our gateway into understanding and exploring another entire culture.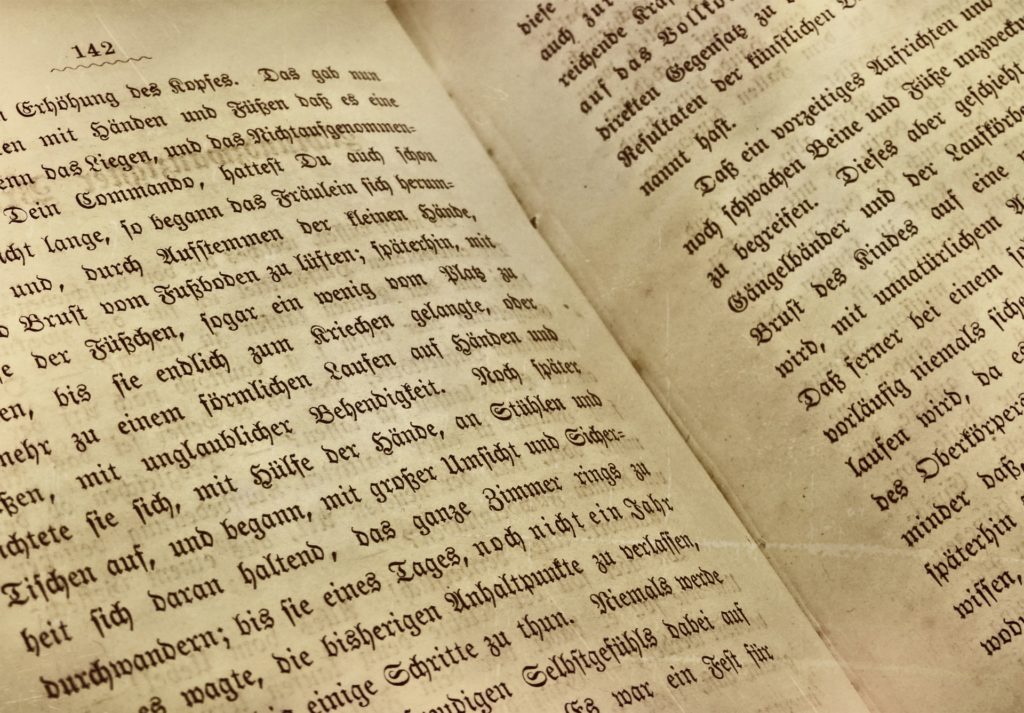 Of course, you might say I'm biased: I went off to study music and then decided to specialise in nineteenth-century Austro-German repertoire, which means that I have lived in north Germany, have German friends, spend a little time pretty much every week reading German-language source material and studying German songs and operas. But we took the same in French lessons, too. And in Latin – that was a serious history course as well as a language lesson (and it helped a lot with both modern languages, because we had to learn grammatical structures far more thoroughly than we ever did in English lessons).
Languages teach us about other people. They teach us how to think differently: there are no direct translations for all sorts of words, because the close relationship between thought, language and action can be different depending on where and how you live. They are gateways to other cultures, whether those cultures are ancient and lost, like the Romans, or vibrant and alive and evolving. They give us new ways of expressing ourselves (has anyone come up with an English equivalent for Schadenfreude yet?). Language lessons are all of this, and so much more – they provide a precious kernel of learning about another culture. So make the effort. Find out who else is in this big, beautiful, endlessly rich and changing world, and how they live. Talk to them. And have the respect to try to do so in their language, as well as your own.