Take that tone
It's that time of year again: essay marking. My lovely undergraduates at Middlesex University have been beavering away all year on long projects, which I am now tasked to assess. This is the time of year when academics sit together to discuss bloopers, inadvertently hilarious appealing spooling mistales (see what I did there?), plagiarism, and so on. But what got me pondering this time around was tone. What is an appropriate tone for an essay? And what does that tell us about the writer, the lecturers, the marker and the way in which we discuss music at all?
Marking is a peculiarly reflective process. It has become more and more so the longer I have been freelance, because I am constantly working across numerous organisations and audience bases who require different 'tones' and styles. On the one hand, I read some of my students' work and find myself typing, 'not appropriate for a formal essay': to use certain slang, for instance, or start referring to Beethoven as 'Ludwig'. On the other, we are completely used to reading 'Clara' rather than Schumann. That's a problem, and one I endeavour to draw attention to. Referring to women only by the first names is old-fashioned and frankly lazy, but then it is such common practice in the literature to which student authors might refer, it's unsurprising that they start to do it as a matter of course.
The biggest question that students need to consider – as do essay markers – is: who are you writing this for? (And the major subsidiary: what are you trying to tell us here? What question do you want to have answered, or at least addressed, by the time you reach your conclusion?) The answer 'the people who decide whether I get a degree or not' is totally valid. But then, of course, you need to ask more questions of that. What level of knowledge should I assume? How much should I endeavour to explain how I have reached certain conclusions? How much evidence do I need to provide for particular statements? And that's tricky, because of course it's an artificial construction. I already know most, if not all, of what they're likely to come up with on certain nineteenth-century topics. But they have to either pretend I don't, or treat it like a sort of formal legal proceeding in which they are required to prove to me that they are writing this from actual empirical research rather than guesswork.
Generally – and I'm sure I must have written this before somewhere – I tend to encourage students to treat essay writing like a detective story. Evidence must be gathered and assessed, facts and opinions presented in such a way that they will stand up in a court of law. Ludwig and Clara are less likely to get a mention in a trial than Ludwig van Beethoven and Clara Schumann. And that's all fine… but where it really gets tricky is the dividing line between written and spoken speech styles.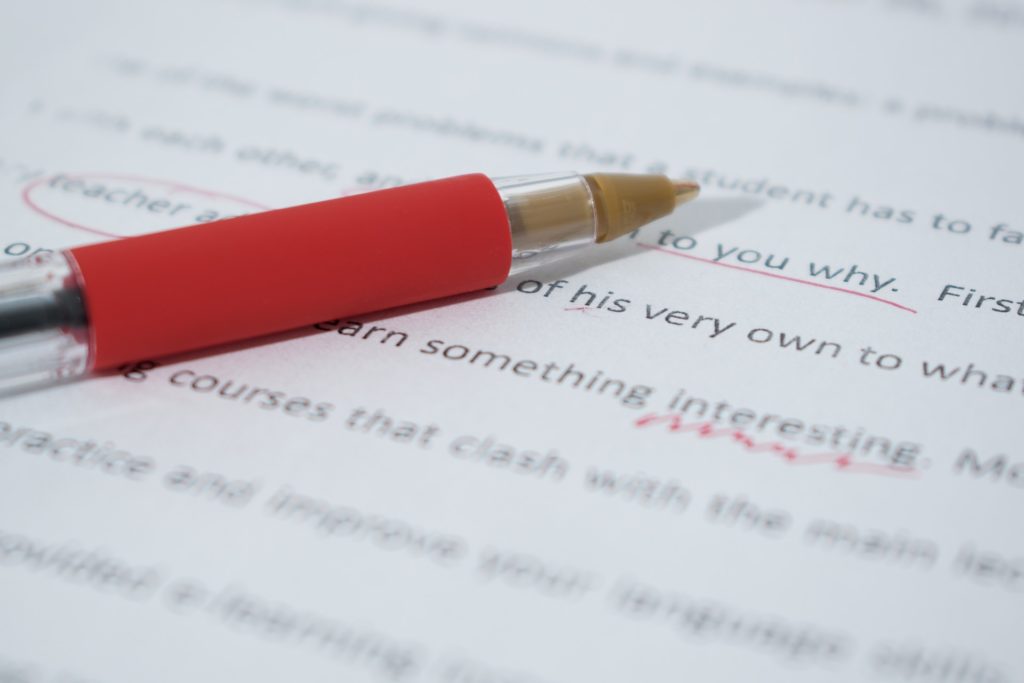 This blog is, of course, written in an informal and conversational style. I wouldn't expect you to stick around for a formal essay. I know you don't mind the fact that I address you (yes you, the one in the back row) directly, or that I, the authorial voice, am also present in this piece. The contractions probably don't bother you much either. Or the half sentences. I write this piece to be read as if you are listening to me speak.
Essays, of course, don't work like that. But the models for students are many and varied, and since valid essay sources can be anything from a newspaper article to a blog, CD notes, an entry in the Encyclopaedia Britannica or a biography from the 1930s, it's hardly surprising that the 'right' tone to adopt is a tricky thing to find. I'm not sure there is a straightforward answer to this problem, but a few things that could be helpful:
A really basic style guide for essays, which students are taken through when submitting their first long assignment
Examples of good writing (and appropriate tone) provided by course tutors
Some sort of 'do' and 'don't' sheet of the most common mistakes
What this takes, of course, is time: time to research, time to prep, and time to teach that isn't time spent on the principal course material. But I wonder if it could help us to guide the students, and indeed firm up our own ideas on what is and isn't acceptable. I'd be most interested in hearing from others with experience in this area. We all learn, after all, when we teach.