A matter of life, love and death
Today, I'm off to the Wigmore Hall to hear a new English-language translation, by Jeremy Sams, of Schubert's Winterreise, performed by Roderick Williams and Christopher Glynn. I was fortunate enough to hear this at the Ryedale Festival in July, and can't wait to listen again – it's an astonishing piece of music, and all the more raw and immediate for being rendered in English. (More on that here, in case you didn't see my earlier post about it.)
Lieder have been much on my mind the last few weeks, since it's that point of the autumn term where the various courses I teach on Romanticism and the nineteenth century have reached the songs of Schubert and Robert Schumann – the latter so marvellously represented at the Oxford Lieder Festival last month. After giving students the opportunity to read through and listen to the poetry of Heinrich Heine that Schumann selected for his cycle Dichterliebe, I asked them what they thought. Who was this strange protagonist? What was going on? And what did they think of him?
The general consensus was that he was a confused, obsessive and highly poetical type (as the cycle's name implies, of course), prone to behaviour which would now earn him an ASBO if not an actual restraining order, and that the best advice a modern-day incarnation could be given was directions to the nearest psychiatrist's office.
Probably not an unreasonable summary, but it's interesting that almost all my students – and many current and potential concert-goers as well, I'm sure – view the characters of cycles such as Dichterliebe and Winterreise as quaintly over-the-top, melodramatic and unrealistic. They are given exceptionally charged language by their respective poets… but in explaining them, we use language itself in order to undermine their situations. For goodness' sake, we all get dumped, right? You don't have to go staggering off in search of nutty buskers and hypothermia at the first sign of trouble. Flowers don't talk, birds these days are depressingly less responsive to the suffering of passing poets, and having a good cry and getting drunk with your mates is probably less onerous than hiring giants to construct a massive coffin and getting it chucked into the Rhine just because you want to make a grand gesture about meaningful concepts like love and pain. Honestly, these German poeticals. No stiff upper lip at all, what?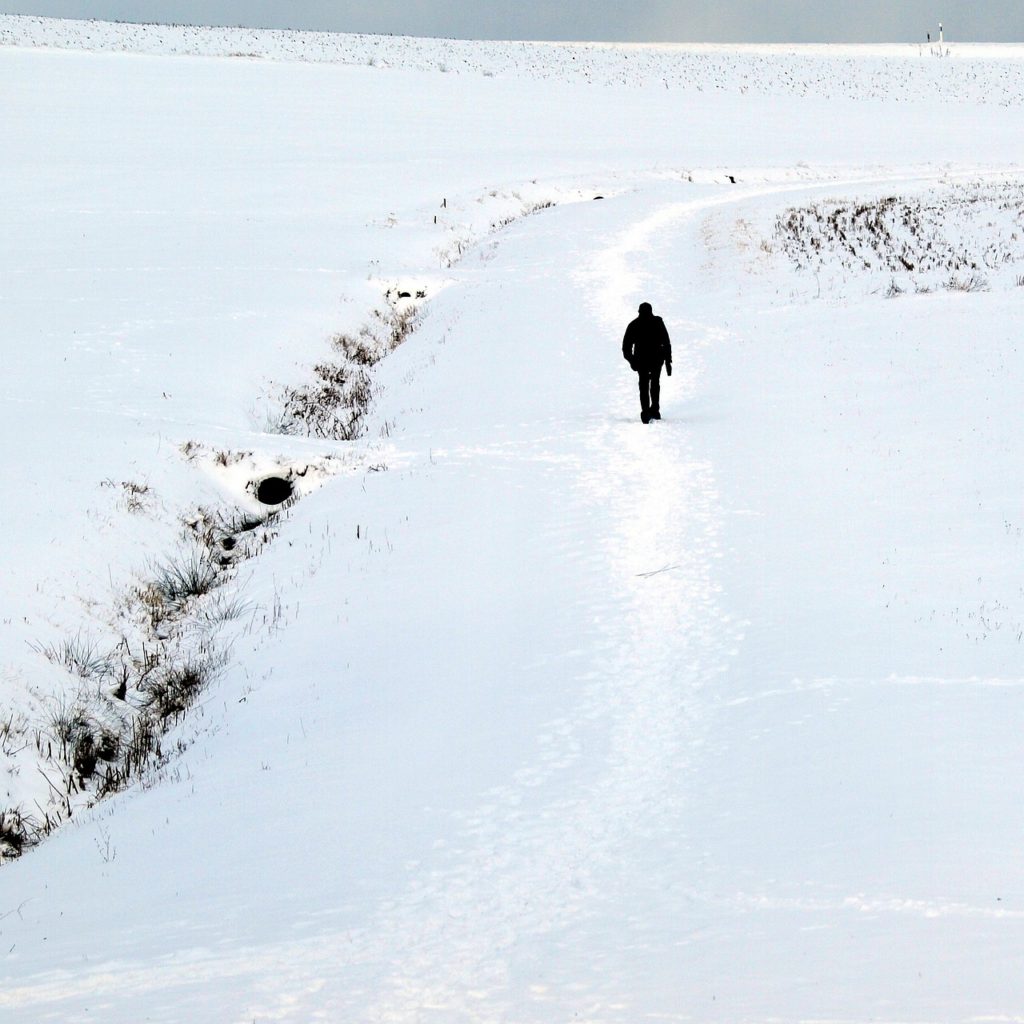 And yet we still love stories exactly like those of the Romantics. Can you honestly tell me that Hollywood would actually remain functional if it weren't for movies about people falling in love, refusing to give up on their one-and-only no matter what, crossing countries and impossible odds for that special person… and falling to pieces when it all goes wrong? What about the pop industry? The ratio of love songs to songs about other stuff must be pretty substantial, I'd guess. And novels? TV series? Radio shows?
There are two little words which provide instant context to all of these things for a teenage audience, too: Edward Cullen. You think the protagonist of Dichterliebe is weird? He doesn't sit in his girlfriend's room watching her sleep. Or, you know, make her a vampire. Modern-day literature and story-telling abounds with high romance and deeply unhealthy relationships. It's interesting, when you think about it, that the one thing those guys from the 1800s seem to do rather more of, in fact, is baring their souls to the audience. (And by 'audience' I mean both us, and all those flowers and birds in which they are seeking to find consolation, of course.) Simply put, Romantic poets cry. A lot. And tell us about it. And are so overcome with despair and passion, they have no choice but to wander the earth seeking oblivion, or drowning themselves in the millstream, or getting so lost in their own poetical thoughts and memories that they are left in a sort of fairy-tale world of giants and coffins, and half-remembered music from days past.
Robert Schumann was thirty years old when he wrote Dichterliebe; Schubert about the same age when Winterreise was first completed. The emotional extremes of their cycles, and the Heine and Müller poetry they set, might seem to point more today to a histrionic seventeen-year-old than a 'grown-up' of thirty. But there was no such thing as a teenager in the early 1800s – you were a child, and then an adult. And frankly, I don't remember feeling so very grown up at thirty, personally.
We all experience extremes of emotion. We've all been angry, despairing, delighted, astonished, heartbroken and in a stage of bliss. We've hopefully spent at least some time feeling how amazing and good it is to be alive; and we've almost certainly considered, if only for a fleeting moment, what it would be like to die. We shouldn't be looking to Romantic poets with an indulgent smile at their temper tantrums: we should be learning from their emotional openness. I might think twice about standing in the middle of my local park and holding a conversation with the geraniums, but real and deep-feeling consideration of love and loss, happiness and heartache, is something we should all aspire to. That's what I try to get across to my students, anyway. Still, if someone makes a frequent habit of standing outside your window after dark, alternately singing you songs and sobbing, it's probably best to call the police. Although I'd probably still rather that than discovering Edward Cullen had spent the whole night watching me sleep before he ducked into his Volvo and drove home. Call me old-fashioned.