Make some luck
I have GOT to tell you about the week I just had. It was incredible. And busy – very busy – but worth all the prep, the travel, the early starts and late nights, the frantic library trips in the lead-up. It went like this:
Saturday – Live broadcast on Radio 3 Record Review, talking about new discs of Beethoven, Richard Strauss, Brahms and Haydn
Monday – A talk at the Grand Hotel Eastbourne on Debussy's visit there in 1905, followed by a wonderful concert by the Marmen Quartet
Tuesday – A jolly City Lit class on Bartók's Sixth String Quartet, which many of the students had never heard before, followed by a wonderful event at the Foundling Museum featuring Emma Kirby, Jakob Lindberg and Lemn Sissay
Wednesday – An insight talk for Garsington Opera on Richard Strauss's Capriccio
Thursday – Interviewing Sir James MacMillan for the ISM members' day, and an evening talk on the history of the saxophone
Friday – marking performance exams at Middlesex University
(All of which was of course followed by Saturday – a lot of lazing around and eating pizza, which I rather felt I'd earned after all of that.)
Now look, this is not the blog post equivalent of an Oscars acceptance speech in which I thank my parents, my hamster and my Great Aunt Thelma for making this possible. Nor is it an attempt to shout 'aren't I great?!' at anyone who might be reading this. Whether I did these things well, or entertainingly, or diligently, is up to the people who had to listen to me, speak to me, comprehend my feedback, and so on, to tell you. The point, really, is how tremendously lucky I feel to be in position where my working life has become something that looks like this – and to try to understand what that means.
I am lucky. I am a white, middle-class woman who was fortunate to have a tremendously supportive family who could afford to give me music lessons, send me to excellent schools, help me with university fees, teach me all sorts of brilliantly useful life skills like sound financial management and planning, how to fix fuses and do DIY, organising meal plans and cooking healthily, and a raft of other things besides. I was taken to concerts and musicals and plays. I had smart clothes to perform in, money to buy tapes and CDs and sheet music. And yes, I worked hard, practised, read the books and did the homework. But all that other stuff, that luck I had because I was born me, gave me a massive head start to get my degrees and enter the job market.
Once I'd got there, it was to my colleagues and friends that I came to owe a huge debt of gratitude – my next stroke of luck. I try to be professional, supportive, kind, collegial. But that doesn't mean people have to offer me work, recommend me to others, help me network, suggest venues or organisations that I might contact. Yet they did. They still do. And that's a big, additional dollop of luck as well.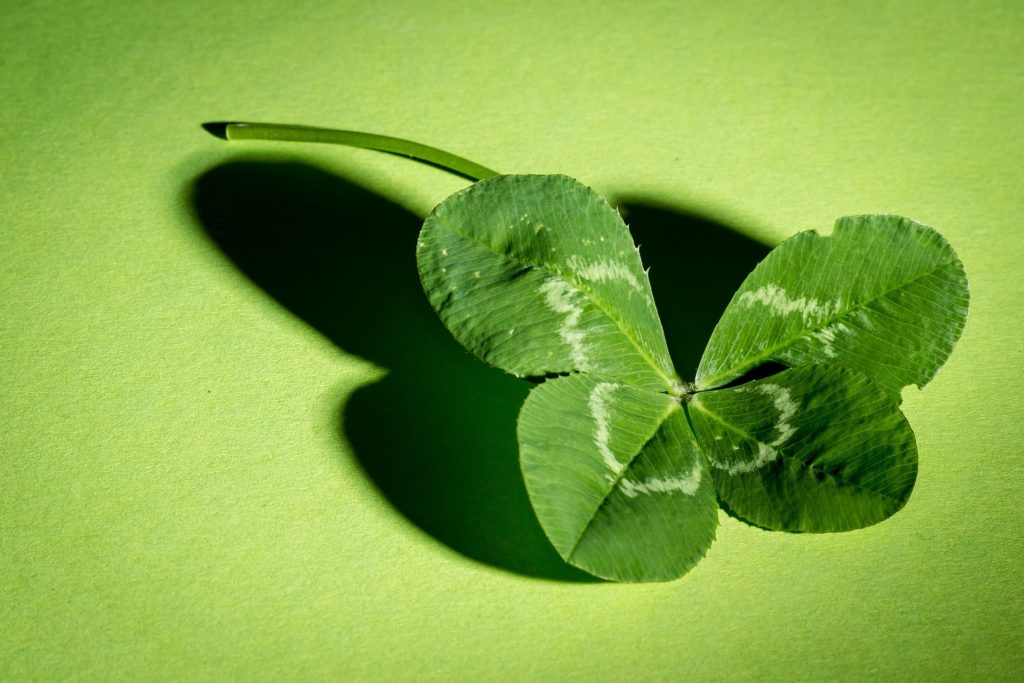 This week, as I gave various talks, taught classes, looked out at my audiences or heard back from them on social media after the events, I found myself wondering: how can we help the next generation of people to be that lucky? Yes, of course, they must apply themselves and learn the necessary skills to do the work. But to even get there, they need so many other things: access to libraries, to music, to high quality education, and to someone telling them that this thing, this thing they've never come across before but have found themselves in love with, is something that they can do. It is something they might own, access, explore, become a part of. And if they have that luck, that first level of it, then when they reach maturity, they also need to find colleagues who are prepared to help and support others and not be so determined that it's every man or woman for him/herself that no one else matters.
Last year, for the ISM Members' Day, I interviewed Mark-Anthony Turnage. And this year, James MacMillan echoed something that Mark said in 2017. That it was thanks to great teachers that they had found their way to music. Teachers who went the extra mile. Teachers who were able to offer more repertoire, more challenges, more ideas, to their students who were showing such enthusiasm, whether in the classroom or in piano lessons. And, indeed, to friends and community groups who made music a part of everyday life. I'm so very, very tired of stories in the press about the cutting back of arts provisions in schools, of crumbling music hubs and folding music centres. If these things are taken away, if the whole system is so rigidly regulated that there is no time or room for the extra mile, the prompt for the curious student, then how can we call the children who must now face that education system lucky? If the concerts are too expensive, the tuition not available without racking up debts, the environment so harsh that young professionals fear to help each other in case they are lost in the scrum for work, because all the arts organisations have had to scale back the available jobs for want of interest, where has that luck gone to?
I am so lucky to do what I do. It is an utter privilege to be able to pursue a freelance career in music, to meet so many wonderful and inspiring people, and to find such extraordinary generosity among scholars, performers, composers, audience members, donors and patrons. Please. If you can help anyone else towards a little of the luck I have been so fortunate to enjoy – whether it's signing a petition to support schools, music centres and libraries, or becoming a friend or sponsor, or buying some more concert tickets, or donating an old instrument you don't play any more… or just being supportive and nurturing to the young talent you see around you – then do it. Help us get lucky. Help us give you, lucky folk that you are, the chance to experience the riches of music and the arts with us.