Let's Play 2: Deborah Annetts
Let's Play is a new series of interviews with leading figures in the UK's cultural sector (particularly in music), exploring what individuals and organisations do and how their work has been affected by the COVID-19 crisis. And crucially, every guest has been asked the question: how do we help?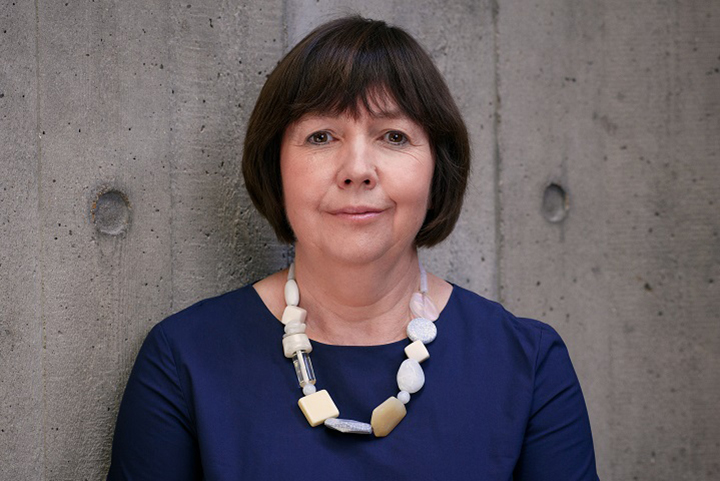 Deborah Annetts has been the Chief Executive of the Incorporated Society of Musicians for 12 years. She kindly agreed to talk about what the ISM's been doing over the past few months – and why what's needed now is careful, fact-checked research about the science of making music in public spaces… and, of course, investment and support in the arts. But let's start at the beginning. What does the ISM do? What is it for?
'Well, since we were set up in about 1882, we've been supporting the music profession and trying to look after their many and diverse interests, while at the same time promoting music… the value of music, why it matters to people, why we should be supporting it, enjoying it, playing it. And it's been remarkably successful in those two areas. And I guess those are the two areas that we're still really focused on today, even though we've got COVID-19.'
How Deborah came to head up the organisation is quite a story in itself, too. She trained as an employment lawyer and was a partner in the city working on big cases connected with employment law, in the House of Lords and the European Court of Human Rights. She then became Chief Executive of the Voluntary Euthanasia Society, where she was involved in the case of Diane Pretty, and helped to get the Mental Capacity Act on the statute books. All that lobbying and campaigning work, plus a strong interest in the creative arts, meant that she couldn't resist applying for the role at ISM. 'And I went along for interview and I said, "look I'm not a professional musician… if you want someone who's a professional musician, it's not me. But if you want someone who's going to try and change things, then give me a go." And the ISM was very brave, given my sketchy knowledge of the music sector, and decided to offer me the job.' (Which just goes to show that, as with John Nickson, career paths rarely go in predictable straight lines!)
The ISM's great strength is the diversity of its members, who come from all parts of the music sector and feed back questions, requests for help and support, and concerns to the organisation. Deborah reels off an impressive list of musical genres and professional roles represented by the membership: 'professors at conservatoires, academics and musicians working in Higher Education; musicians in rock, grime, indie, grunge; music theatre composers, people who write ringtones, or work in gaming; CEOs and administrators, festival directors, organisers, fundraisers… we want it to be a reflection of the musical world.'
Another category of musician she mentions are among those having a particularly hard time of late: church musicians, who have been losing their jobs due to the perceived danger of communal singing in places of worship as they reopen. 'We have been right at the forefront, writing to the Archbishop of Canterbury, the Archbishop of Westminster, to the Chief Rabbi, saying: do not lay off your singers. And I have to say we've had a fairly lukewarm response. It seems to be that for whatever reason religious establishments are saying, well, our takings are down and therefore we're letting singers go.' And there have been some very high-profile choirs cut, with discussions of dissolving them altogether, as a result.
But of course, church musicians aren't the only group to have fallen on very hard times since March – so the number of people contacting ISM for assistance has risen dramatically, and it's been all hands to the pumps.
'A lot of the team have shifted roles, so we've greatly extended the services arm of the ISM simply so that we could keep advising members – on everything from safeguarding when you are teaching virtually; through to how to move from being a performer into teaching; through to making the most of yourself as a digital performer. So we're doing huge amounts of advice and webinars in relation to hopefully supporting the profession.'
And then there's the question of money, of course – like dealing with the self-employed scheme (SEISS), and furlough. And Deborah reports that 'there's been a massive issue in relation to furlough. An awful lot of people are on atypical contracts or they're on casual contracts, zero-hours contracts, etc., and employers are saying, "well I'm not asking you to work, therefore I don't need to furlough you". Which actually is not right, you can furlough people on zero-hours contracts and casual workers. And that has not always been listened to, I have to say – not all employers within the music world have behaved particularly well. I think there is a lack of professional understanding sometimes around HR functions and practices, and the effort is not being put in to look after, very often the people who are on less pay working within atypical roles.'
Like many in the sector, Deborah is concerned that the government's bailout scheme for culture won't be enough to help all those who need it most – and that since venues are being allowed to reopen from 1 August, the buck has been firmly passed back to venues who simply cannot survive on socially-distanced-capacity performances. Venues are also hubs, after all: they have cafes, book shops, may offer work spaces for the community, or run outreach in relation to social isolation – and they drive other aspects of the local economy, from pubs and restaurants to buying merchandise.
With shrinking public funding over the past years, venues have had to work on the basis of making money through near-capacity concerts, and European tours (which, as Deborah points out, is going to become much more problematic post-Brexit) – so 'the model that we've got in this country is by and large commercial… it's basically done on the cheap.' What's happening now has exposed the fact that 'the model is not robust enough. The other thing is that if you look at the work patterns within freelancers, they very often are having to work incredibly hard in order to earn not very much: the average income for a freelance musician is about £20,000 a year. So there's very little flex there for your average freelance musician. When bad times strike they are particularly vulnerable.'
And of course, further worries about the health risks of singing, or playing wind and brass instruments, have compounded this even more for certain parts of the sector. So the ISM commissioned a global literature review, to go back to first principles of where the research stands (Deborah's legal training makes her understandably suspicious of unsubstantiated claims), and help musicians of all kinds understand the current situation. Take a look – it's a fascinating read.
In the midst of such battles, the question we all need to be prepared to answer is, 'why does this matter?'. More and more, over the past few decades, it seems that musicians and performing artists need to be prepared to defend the importance of what they do in all sorts of ways: financial, emotional, in terms of physical health, education, and so on. So I asked Deborah if she could give us a pithy answer to the question: why does music matter? Because we all know it does – but it's a tricky thing to pin down neatly.
'Well, there are extrinsic and intrinsic arguments around music. In my view both are equally valid. Fundamentally music is part of being a human being. As with cave paintings, human beings have been making music for thousands and thousands of years. We use music at significant times in our lives – births, marriages, deaths – but we also use it at football matches. We use it to express our fundamental feelings as humans. So I would see that's its "intrinsic-ness". Out of that, though, comes the extrinsic. Because it is so fundamental to people, out of that has come performance: the troubadours going through Medieval Europe and being paid as they go; the composers creating wonderful work for different types of musicians to play… and out of that comes some kind of music industry. Which is where we are now in the 21st century, with streaming, Spotify and all the rest of it – it's become a multi-billion-pound industry. But I think that again reflects the necessity of it to the human soul and the human spirit. I don't think we would have such a large industry were it not so vital to human beings.'
Bravo! So in that case the big question: how can we help?
'Support your local music, wherever it may be. Even if there are musicians just out playing in your street, go and listen to them. Acknowledge their performances and clap them, I think that's really important. Musicians have told me they're desperate to be able to perform and be acknowledged for their skills. If you can get to a gig, go to a gig – obviously go safely, but go. Pay for your ticket. Make sure you're paying properly when it comes to streaming. Every little bit of money helps coming into the industry. And if you really want to do something which would help the local music community, write to your local MP and ask them to extend the self-employed scheme until the end of this year.'
The ISM Global Literature Review is one of a number of valuable resources to be found on their website – including information for non-members. To find out more, just visit www.ism.org.